Welcome to brianmacintosh.com. I'm Brian MacIntosh, and I am a game programmer in the Orange County area of Southern California. This site serves to host and distribute some of my games and my blog, below.
I have developed games and apps for the XBox 360, Windows PC, iPad, Amazon Alexa, and Windows 7 Phone. I'm particularly interesting in procedural generation, pixel art, and emergent gameplay, and I'm looking forward to developing more games with these technologies.
Blog

| 1 total posts | page 1 of 1 |
Necromasser Release
March 25th, 2017 @ 15:50
Tags:
necromasser
,
threejs
,
javascript
We just released a new online, in-browser game called Necromasser. Necromasser is an always-on multiplayer world where you try to build the most massive zombie horde to hit the top of the leaderboard. You can play it in your browser right now!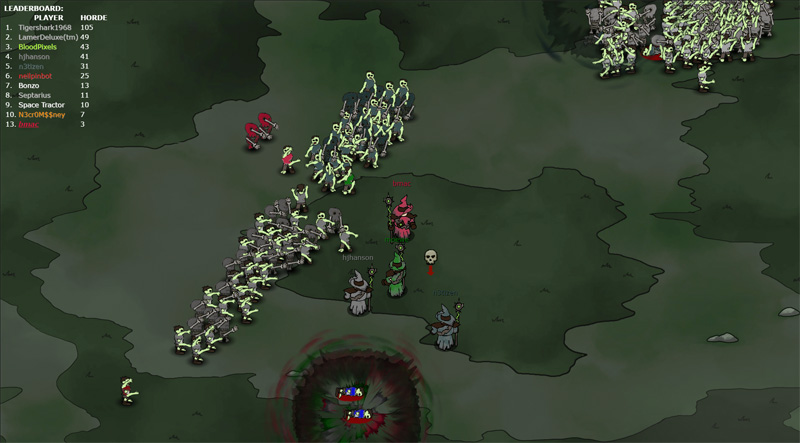 Permalink
| 1 total posts | page 1 of 1 |